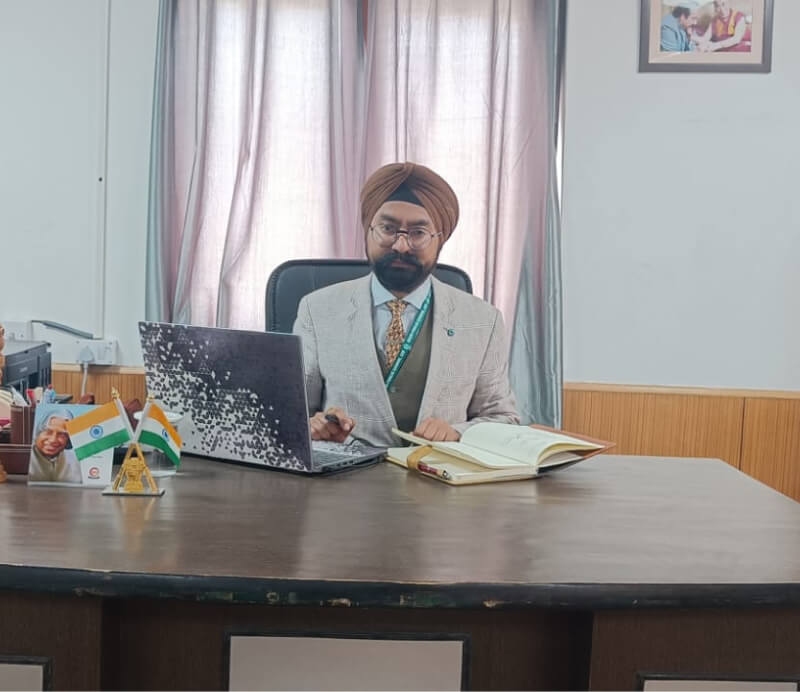 Imran Singh Batra
M.Tech, B.Ed.
Vice Principal
This is our sincere endeavor that every child gets through in his mission of life and he / she becomes a successful Engineer, Doctor, Manager, Teacher, Administrator, Entrepreneur etc. of the loftiest level and above all good citizen of the Nation. I hope that we together can build up the personality of tomorrow at DPS Leh.
Schools have been described as building of four walls with our tomorrow's inside. How we nurture our today's will determine how our tomorrow's will be.
At DPS Leh, you can be assured at your end that faculty, facility, formation of habits, futuristic guidance, and fantastic infrastructure will enable him / her best schooling experiences. Concurrently, preparations are also underway to roll out NEP-2020 as and when instructions are received from CBSE/Ladakh UT Administration /DPS Society.
As Vice Principal of the School, I remain steadfast in my commitment to target achievements and extend my heartfelt gratitude to our Chairman & School Management Committee and dedicated members of the senior, junior teaching faculty, distinguished parents for their support in the smooth progress of the academic journey in the current session too.