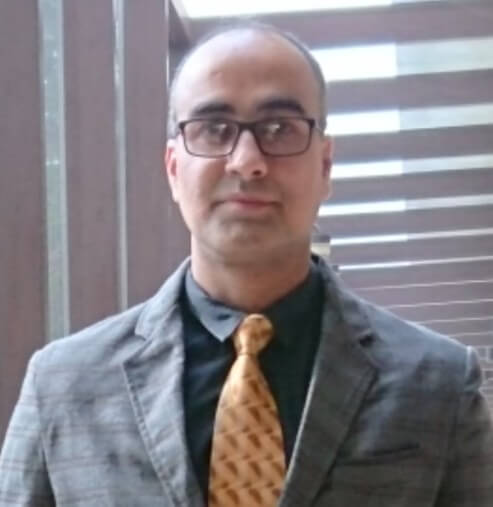 Rajeev Kumar
Vice Principal
Delhi Public School, Leh is a place where every child is meaningfully engaged. We work on the premise that education is a multi-dimensional exercise as opposed to a linear progression from one class to the next.
We train our students to develop academic prowess, robust character and physical and emotional fitness so that they emerge as hardworking, articulate and creative professionals as well as responsible and conscientious citizens of India.
In this endeavour, the role of our faculty cannot be emphasized enough. We are proud of our hardworking, self-motivated and highly qualified teachers. They are the alchemists who have been transforming the vision of the school management into a reality, every day. The management, in turn, keeps them upskilled and empowered by providing regular professional trainings in the teaching methodologies and in blending modern technology with the conventional classroom teaching.
Sprawled over 60 Kanals of land the school provides a state-of-the-art auditorium, Computer lab, Music room, Art room, Science labs, sports facilities including playgrounds, a shooting range, skating rink, basketball court and a volleyball court, smart rooms, canteen and a well-equipped 6-bed MI room.
The school curriculum runs strictly in tandem with CBSE guidelines and DPS Society (New Delhi) benchmarks.
DPS Leh provides a very safe and stimulating environment to its students and their insatiable urge to learn and evolve keeps pushing us to raise the bar higher every academic year.